Take a trip back in time to the Great War this day visit to the trench will allow students a unique opportunity to learn about life in the trenches. The day would  follow this itinerary:
1 Sign up
Students sign there enrolment papers and visit our recruitment station where they are measured up for uniforms and checked to make sure they are fit to serve.
(This unit looks at the reasons why war broke out and the propaganda drove the enrolment process.)
2 Marching, fitness and equipment
The group is divided into three groups and drilled in marching to ensure instructions are followed. Fitness like splat the rat will hone the reflexes and then the students go through the kit list of the British Tommy.
(This unit gets the students moving by creating activities that improve general fitness and team building skills by using activities linked to trench life.)
3 Trench Tour
Students visit the trench and get to see what life was like. They also get hands on experience by seeing our battlefield relic's display.
(This is generally viewed as the highlight of the day allowing the students the opportunity have a truly interactive historical experience.)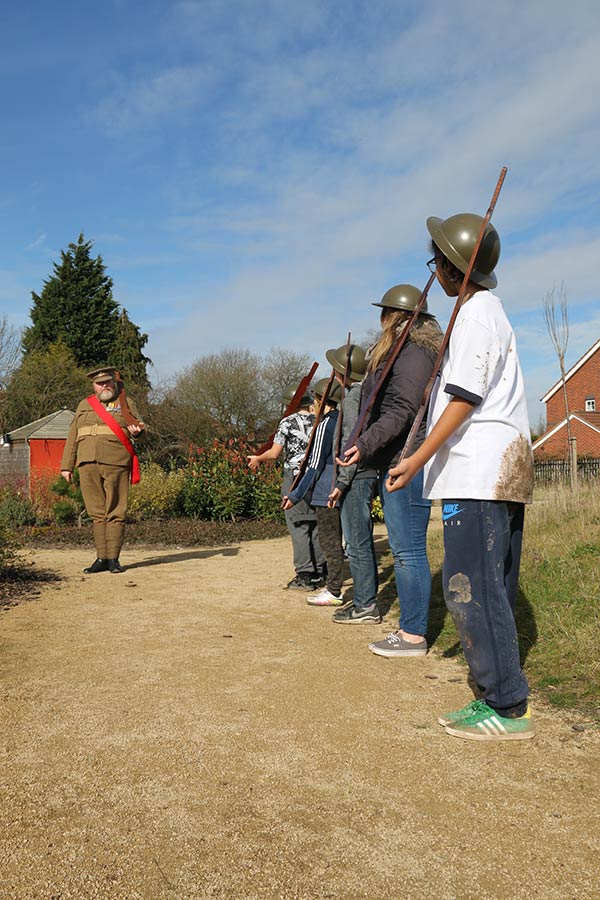 4 Trench duties
Students are given trench order books and carry out the following tasks:
Polishing buttons and boots
Putting on field dressings
Filling sand bags
(This enables the students to understand the realities of trench life.)
5 Postcards
Students get a postcard that they write to their family.
(In this unit censorship is addressed. This also introduces literature as we will give examples of letters and poems from the time.)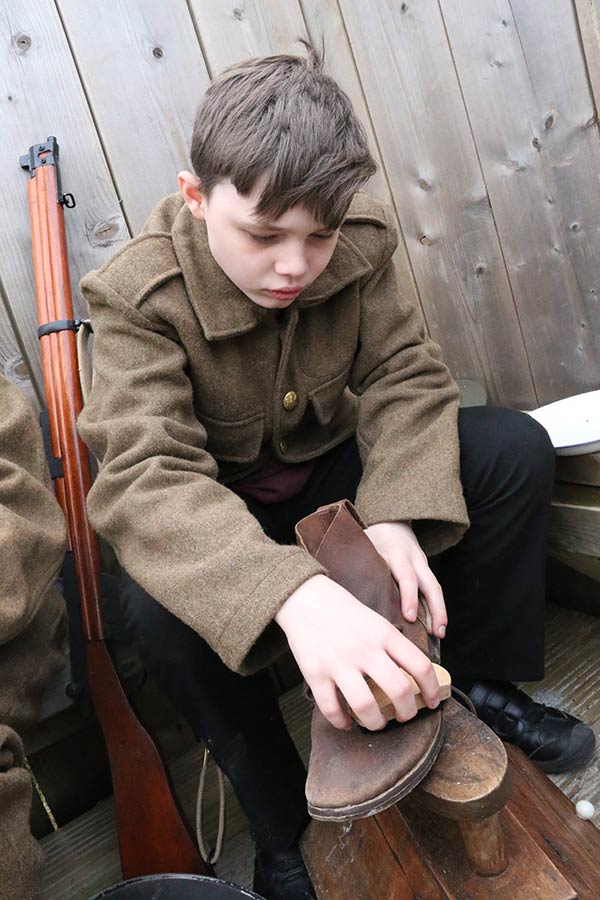 A half day would include the Trench Tour and one other unit from the full day choices listed above.
If you can't come to us we could come to you.
We have designed various workshops that we can deliver on your site. We can set up displays to cover either WW1 Bringing the Western Front into the classroom or WW2 The Home Front.
If we've not got what you want, we can tailor bespoke programmes specifically for you on request.